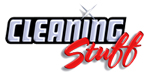 Black Strip Foor Pad.
Compare To: 3M - 7200 Black Stripper; Americo - Black Stripping; ETC - Black Strip
Aggressive Strip Pad For Removing All Finish, Sealer And Contaminants From The Floor Surface.
For use with machines that operate at 175 To 350 RPM.
A very aggressive stripping pad.
It is designed to be used to wet strip a floor.
High quality abrasives and materials make this an efficient tool for complete floor finish removal.
17 Inch Diameter.
1 Inch Thick.
Case of 5 Floor Pads.
Ship Code:
FREE
Sold By:
CS/5
SUPPLIER:
Americo
MPN:
400117
INTERNAL NOTES:
GW stock.
Style:
Strip Pad
Type:
Black Strip Pad
Size:
in.= 17