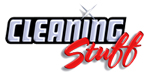 Fresh Finish Burnishing Pad.
Compare To: Americo - Impress; ETC - The Cure
This burnishing pad, with an ultra soft feel, allows you to burnish between coats of floor finish.
Will create amazing shine without the 24 hour wait for curing.
For use with machines that operate at 1000 to 3000 RPM.
Ideal on finishes ranging form soft to hard.
This pad is designed to give you the high gloss wet look shine on all finishes using machines up to 3000 rpm.
20 Inch Diameter.
1 Inch Thick.
Case of 5 Floor Pads.
Ship Code:
FREE
Sold By:
CS/5
SUPPLIER:
Americo
MPN:
403520
INTERNAL NOTES:
GW stock.
Style:
Burnish Pad
Type:
Fresh Finish Burnish Pad
Size:
in.= 20