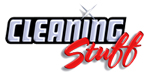 Green Scrub Foor Pad.
Compare To: 3M - 5300 Blue Cleaner; Americo - Green Scrub; ETC - Green Scrub
More Aggressive Than Blue Scrub Pads, For Heavy Duty Scrubbing Or Light Stripping.
Less aggressive than Brown Strip Pads and more aggressive than Blue Scrub Pads.
For use with machines that operate at 175 To 350 RPM.
A medium abrasive pad for wet scrubbing.
This pad will remove embedded soil and black marks found in heavy traffic areas without stripping your finish to the tile.
17 Inch Diameter.
1 Inch Thick.
Case of 5 Floor Pads.
Ship Code:
FREE
Sold By:
CS/5
SUPPLIER:
Americo
MPN:
400317
INTERNAL NOTES:
GW stock.
Style:
Scrub Pad
Type:
Green Scrub Pad
Size:
in.= 17