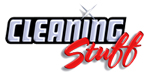 Microfiber Burnishing Floor Pads.
Compare To: Tuway - Polar Pads; Americo - Microfiber Burnishing
Burnishing pad with soft, fine fibers that will not damage the finish.
Eliminates finish powdering, will not burn floors.
For use with machines that operate at Up To 3000 RPM or oscillating vibration style machines.
Microfiber pads are designed to meet the highest standards of hygiene, while meeting the demands for improving the indoor environment.
20 Inch Diameter.
1 Inch Thick.
Case of 2 Floor Pads.
Ship Code:
FREE
Sold By:
CS/2
SUPPLIER:
Americo
MPN:
404220
INTERNAL NOTES:
GW stock.
Style:
Polish Pad
Type:
Microfiber Polish Pad
Size:
in.= 20