FANG18C Viper Floor Scrubber now replaced by the VIPER AS430C product number 50000226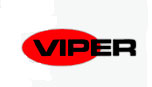 VIPER FANG18C has been totally redesigned and improved and is now replaced by the VIPER AS430C product number 50000226 (CLICK HERE)


While the super strong solid performing 1 hp motor remains unchanged, Viper has made several important improvements:
NEW 17 Inch Pad Holder vs. 18 Inch to make it easier to find floor pads and brushes for this industry standard size.
NEW 13 Gallon Solution Tank vs. 8 Gallon for improved productivity.
NEW sleek design with smaller, more compact foot print that makes it easier to maneuver or store.


VIPER FANG18C has been totally redesigned and improved and is now replaced by the VIPER AS430C product number 50000226 (CLICK HERE)


Viper Floor Scrubber FANG18C AutoScrubber 82 Foot Electric Cord 18 Inch 8 Gallon With Pad Holder, FANG18C. This VIPER FANG18C Electric Automatic Scrubber lays down cleaning solution, scrubs, then vacuums away dirty solution, leaving floors clean and dry in one pass.



Includes: Pad Holder and Squeegee.



To View Product Brochure (CLICK HERE).

To View Operators Manual (CLICK HERE).

How To Use An Auto Scrubber (CLICK HERE)

FANG18C Accessories (CLICK HERE)

FANG18C Floor Pads (CLICK HERE)

FANG18C Floor Scrubber Brushes (CLICK HERE)



$149.95 Shipping Cost To Continental US Business Address.

(Note: Additional Delivery Fees Will Apply For Liftgate Requirement, Call Before Delivery Or Residential Address (USPS Designation).)


Note: All Equipment Sales Are Final And Covered By Manufacturers Warranty.

Cleaning Stuff Service After The Sale (CLICK HERE)