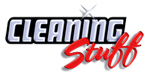 White Super Polish Pads.
Compare To: 3M - 4100 White Super Polish; Americo - White Super Polish; ETC - White Polish
For Light Dry Polishing Or Light Water Spray For High Gloss.
White Super Polish Floor Pads are the softest, least aggressive floor pad.
For use with machines that operate at Up To 3000 RPM or oscillating vibration style machines.
White Pads are a non-abrasive dry polishing pad for slow speed or high speed floor machines.
The White Super Polish pad will level scratches for a high luster.
20 Inch Diameter.
1 Inch Thick.
Case of 5 Floor Pads.
Ship Code:
FREE
Sold By:
CS/5
SUPPLIER:
Americo
MPN:
401220
INTERNAL NOTES:
GW stock.
Style:
Burnish Pad
Type:
White Burnish Pad
Size:
in.= 20