NEW STUFF
Check out the latest innovative products in janitor equipment and supplies! If it makes cleaning a building easier, we are all for it!!
NEW! - 3M Trizact Diamond System for polishing stone and concrete! (CLICK HERE).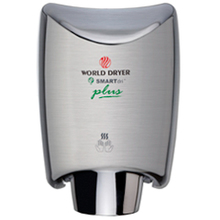 NEW! - High Speed Hand Dryers dry hands fast and reduce paper costs! (CLICK HERE).
Photo
Price
Sold By
Ship Code
Product Number
Product Name