High Speed Floor Buffers, Burnishers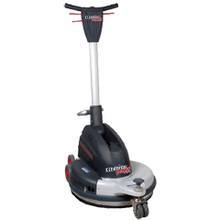 Great selection and discounted pricing on High Speed Floor Buffers!
High Speed Floor Burnishers can produce a "wet look" gloss with high solids floor finish. The high rpms, from 1500 to 2000 rpm, produces the "friction" and "heat" required for the highest gloss possible. These machines are available in Cord Electric, Battery or Propane powered models.