Carpet Extractors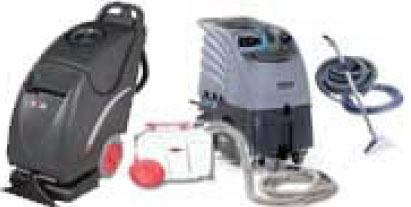 Carpet Extractors are on sale and in stock at CleaningStuff.Net!

Carpet Extractors pump cleaning solution (water plus shampoo) into the carpet, scrub then vacuum away dirty water to clean and allow a fast dry time. Choose from Self Contained Carpet Extractors with high speed brushes on the bottom or Canister Carpet Extractors that use a hose and wand.

Help In Choosing The Right Carpet Extractor (CLICK HERE).