ULPA Vacuums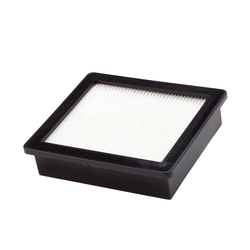 ULPA filters are closely related to HEPA filters but are even more efficient. ULPA filters are specified to remove 99.999% of contaminants 0.12 μm or larger in diameter.
HEPA (High-Efficiency Particulate Air) vacuums differ from conventional vacuums in that they contain filters that are capable of trapping extremely small, micron-sized particles. A true HEPA filter can trap 99.97 percent of all airborne particles larger than 0.3 microns.
HEPA and ULPA filters are used in applications requiring very efficient filtering of airborne pathogens which can cause aggravate asthma and cause allergies or disease. These filters are also useful in manufacturing environments which require very clean air. Some applications include airline cabin air purifiers, biomedical air filtration, electronics manufacturing, pharmaceutical manufacturing and vacuum cleaner filters.
Photo
Price
Sold By
Ship Code
Product Number
Product Name