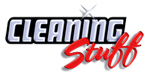 Maroon Chemical Free Wet or Dry Strip Pads
Compare To: 3M - SPP Surface Prep Pad; Americo - Maroon EcoPrep EPP; ETC - Redwood
Maroon Floor Strip Pads are designed to dry strip tile floors, wet strip with water only (chemical free) or recondition the surface of a wood floor (gymnasiums, parquet areas, etc.).
For use with machines that rotate at 175 To 350 RPM or oscillating vibration style machines.
With its fine abrasive action, it can effectively remove old floor finish from tile floors without chemicals or smooth the surface of raised wood fibers that are created when using waterbased sealers and finishes.
It will deburr, smooth and clean wood floor surfaces between coats to give you adhesion and the resulting level surface needed for that next coat.
Maroon Floor Strip Pads are a .35 inch thick pad and should be used with a one inch thick Red pad to drive it.
14x28 Inch Rectangle,
.350 Inch Thick.
Case of 10 Pads.