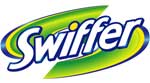 Swiffer Dusters 360 Degrees Refills

With thousands of deep cleaning fibers, Swiffer 360 Degrees dusters reduce up to 90 percent of allergens. Designed specifically to clean dirt in grooves and crevices, it traps and locks dust and allergens better than a feather duster. Its smart all around design has 50 percent more fibers than regular Swiffer dusters.

These Refills Are For The Swiffer Dusters 360 Degrees Starter Kits (PGC16942) Sold Separately

Each Box Contains 6 Refills. Case Of 4 Boxes. TOTAL Number Of Refills Per Case is 24.